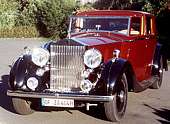 The Rolls-Royce Phantom III was the most advanced and complex chassis the company produced before the modern era and, until the advent of the Rolls-Royce Silver Seraph in 1998, their only V-12 powered car. There were a scant 727 V-12 Phantom III chassis constructed from 1936 to 1939, each with a splendid coachbuilt body from the world's finest body makers, the last of the great classic-era motorcars.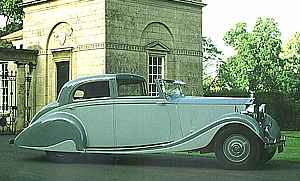 The factory did not produce a repair manual. Hence the Phantom III Technical Society was formed in 1971, offering technical advice, publications, reproduction parts and maintenance items to owners and enthusiasts of the Rolls-Royce Phantom III. Through the efforts of its members and helpful factory personnel, the Society has compiled a 34-issue workshop manual, Spectre. It covers virtually every aspect of restoring and maintaining the Phantom III chassis.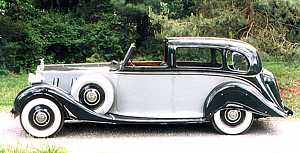 Since 1971 a yearly newsletter has been published by the Society. This has now evolved into the biannual technical digest, PHANTOMS, and covers the Rolls-Royce Phantom III and the Society's newest interest: the 25/30 H.P. Wraith. Membership in the Society is encouraged for all drivers or admirers of these Rolls-Royce motor cars. Dues are currently US$27 per year which includes two issues of PHANTOMS, regular supplements and access to all the Society's offerings. Join today!